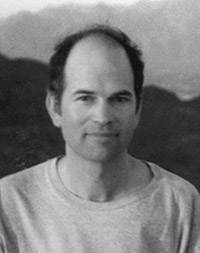 Private Instruction
Presentations
Fine Art Resume pdf

BORN: NY, NY 1960

CURRENT RESIDENCE: Rochester, NY (contact: jhmott@juno.com)

EDUCATION 1985: M.F.A., Painting and Drawing
Univ. of Michigan School of Art, Ann Arbor, MI

1982: B.A., Visual Studies; Religion
Dartmouth College, Hanover, NH
cum laude, with distinction and high distinction

1995: B.S., Environmental Science
SUNY Brockport, Brockport, NY

FINE ART / LANDSCAPE PAINTING
I paint and draw in response to the visual environment - urban, suburban, rural and natural landscapes, favoring modes of representation that emphasize both sensitive observation and subjective experience of everyday surroundings.

Of note: The Itinerant Artist Project (IAP) – "exchanging art for hospitality across the USA." Touring for a total of 9 months since 2000, I have stayed in several dozen homes in 30 states, and produced over 500 paintings of the American landscape. Integrating personal creative practice with public outreach and performance, this ongoing project has generated national and international attention. For more info: click here.

SELECTED AWARDS AND HONORS
NY State Council on the Arts Grant, 2010
NYFA Special Opportunity Stipend, 2009
NY State Council on the Arts Grant, 2002
Blue Mountain Center Guest Residency (by invitation), 2001
Saltonstall Foundation Painting Grant, 1997
Saltonstall Foundation Residency, Ithaca, NY, 1996
New York State/Monroe County LIFT Grant, 1986
First Selection, UM/Karlsruhe Fellowship for Fine Art, 1985
Marcus Heimann Award for Creative Excellence, Dartmouth College, 1982

SELECTED MEDIA AND REVIEWS
Jim Mott: Road Art 2000-2009, Rebecca Rafferty, City Newspaper 12/09
Artful Lodger, Carolyn Kylstra, Dartmouth Alumni Mag. 4/08
NBC Today Show feature: Art for Hospitality 1/2/08
Itinerant Artist, Ray Sikorski, Christian Science Monitor 10/07
Itinerant Painter, CBC Radio Interview / Radio Q, 10/07
Small Art, Giant Appeal, by Maja Tarateta, Art Business News, April 03
Coast to Coast, by Alan Singer, American Artist, Feb. 02
A Harvest of Other Views, by Jim Memmott, Democrat & Chronicle, Feb. 01
Cross Country Painter, by Rebecca Denton, Valley News (NH, VT), Jan. 01
Building the Perfect Painting, City Newspaper, Rochester, NY, Jan. 00
Spirit and Place reviewed, by John C. Cantu, Ann Arbor News, Oct. 93
Direct and Distilled Response, by Judith Reynolds, City Newspaper, Jul. 90

SELECTED SOLO AND INVITATIONAL (*) EXHIBITIONS
2009 Jim Mott: Road Art 2000-2009, Mercer Gallery, Rochester, NY
2009 American Road Artist, RACC, Rome, NY
2005 Creative Conversations*, High Falls Gallery, Rochester, NY
2003 Farmland and Development, Big Springs Museum, Caledonia, NY
2003 The Itinerant Artist Project, 1570 Gallery, Rochester, NY
2002 Here and Not Here, Mill Gallery, Honeoye Falls, NY
2001 First Year of the Itinerant Artist Project, Taylor Gallery, Meriden, NH
2000 Retrospective Exhibition, Mercer Gallery, Rochester, NY
1998 Spirit and Place, Edwards Gallery, Plymouth, NH
1996 Shadow Landscape, Matrix Gallery, Ann Arbor, MI

My art is found in private and institutional collections in the US, Canada and Europe, including the collections of the Memorial Art Gallery, film director John Irvin, and singer/songwriter Ani DiFranco.

WRITING/OTHER
I work part-time as an environmental consultant for national and local conservation groups; occasionally publish poetry, essays and articles, including "The Shadow Landscape, Painting on Black Gesso" and "Packing Ultralight for Travel Painting" in Inksmith; and am currently working on a book about my Itinerant Artist Project.


It seems we can sometimes understand ourselves or find inner experience articulated through the language of the landscape – and in that connection recognize something within both landscape and self that is deeper and bigger than either. Landscape painting is, for me, mainly part of a contemplative path and a way of making connections. It is a means by which I can explore the interplay of inner and outer worlds, give substance to my appreciation of the things I see around me, and share a sense of caring, concern, and wonder with other people.

When choosing subject matter I tend to focus on the everyday visual environment, the ordinary, sometimes overlooked material of common experience. But more important than what may be depicted in a landscape painting is the nature of the process involved in its creation, the quality of interaction reflected in the paint.

In painting a place – rural, urban, suburban, industrial, or undeveloped – I want to show something of the particular visual reality of the chosen subject. I also try to keep the paint active and moving with a life of its own. The ideals I usually aim toward are a balance of representational and abstract/poetic concerns, and the concentrated moment when subject, emotion, and medium are one: painting thus embodies the possibility of deep identification.

I have come to think that one of the highest values for art in the present age may simply be its ability to serve as a transparent record of deep and responsive engagement with materials and with the world.

THE ITINERANT ARTIST PROJECT

With my Itinerant Artist Project (IAP) I have been able to extend this spirit of engagement beyond the canvas and paint, and into the medium of social interaction (not to be confused with electronic social media). The project is built around periodic road trips, which involve locating and staying with a series of volunteer hosts – usually strangers – for 2 to 4 days at a time. At each stop I do a set of small oil paintings in response to the surroundings, my host's world. And I give one of the paintings to each host in thanks for the room and board and the time spent together.

Situating my creative process in the context of other people's lives tends to cultivate a spirit of reciprocal interest and to provide a more meaningful context for the creation and sharing of art than I find in the isolated studio or the commercial gallery. And in a world where fine art tends to be both marginalized and over-hyped, my painting tours have granted me the privilege of experiencing art as nothing more and nothing less than an integral and enriching part of our common journey, of day to day interactions with others.